VEHICLES FOR GOVERNMENT
AGENCIES & ORGANIZATIONS INVOLVED IN SECURITY
When it comes to special operations, we offer an extensive range of armoured vehicles for the police and oth- er authorities and organisations involved in security, including SUVs, all-terrain vehicles, pick-ups and trans- porters. All vehicles come complete with certified ballistic protection and state-of-the-art systems.
We also offer a wide variety of options to tailor each vehicle individually for its respective use. These include gun ports, radio equipment, surveillance systems, emergency exits, defence shields and tactical lighting sys- tems. It is only by having all of these options at our disposal that we are able to develop and manufacture ve- hicles that are precisely matched to your specific requirements and provide optimum protection for the people inside them in the event of a threat.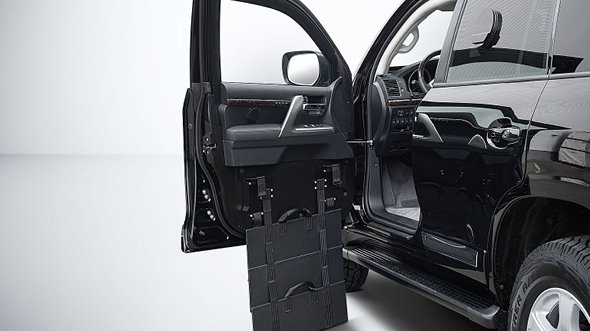 LEG PROTECTION
The leg protection in the doors transforms them into ballistic shields in no time at all.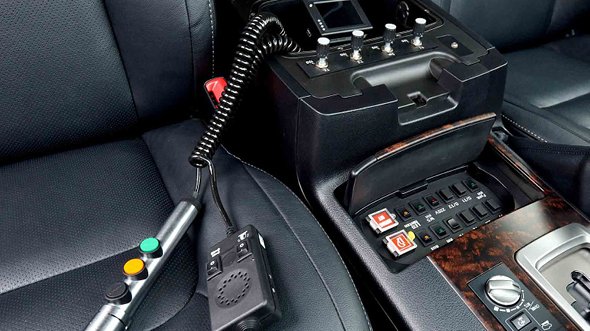 COMMUNICATION
Any conventional radio equipment can be installed in our vehicles with ease, from MF to EHF.
EMERGENCY LIGHTING
The positioning of the emergency lighting, complete with sirens, can be freely selected.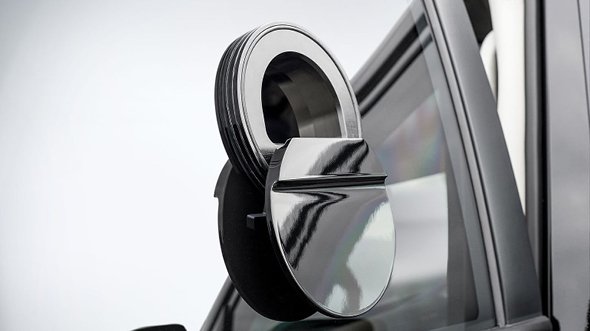 MULTI OPENINGS
Made from bullet-proof glass or steel, our ports can be fitted in different sizes.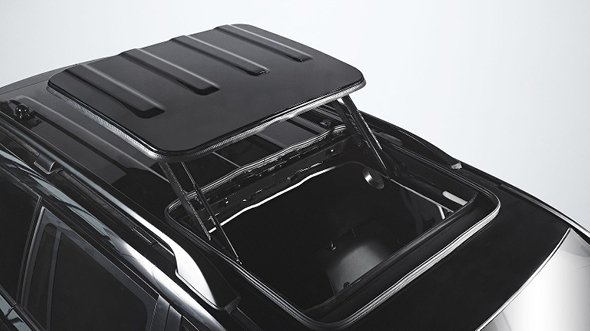 EMERGENCY EXIT
Our emergency exit (roof hatch) offers passengers a vital extra second to get to safety in the event of danger or in defence situations.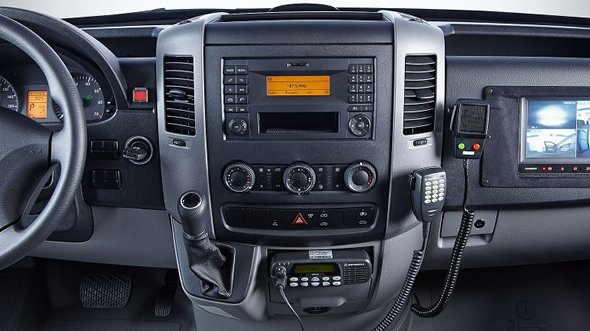 INTERCOM
We can install a high-performance PA system/intercom on request to ensure doors can remain closed during use.
SURVEILLANCE
Our integrated surveillance system complete with in- frared technology allows for perfect all-round visibility covering a full 360°.
SEATING COMBINATIONS
Our seating arrangements can be adapted to suit your individual requirements.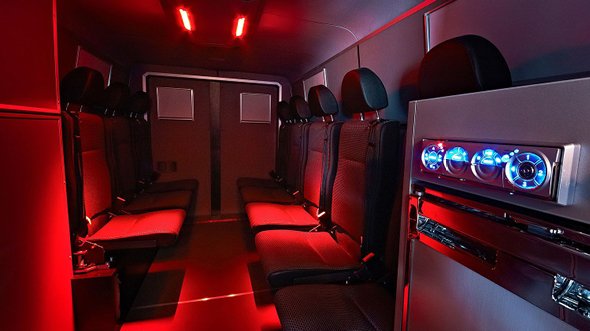 TACTICAL LIGHTING
Our tactical lighting solutions are dimmable for opti- mum deployment preparation.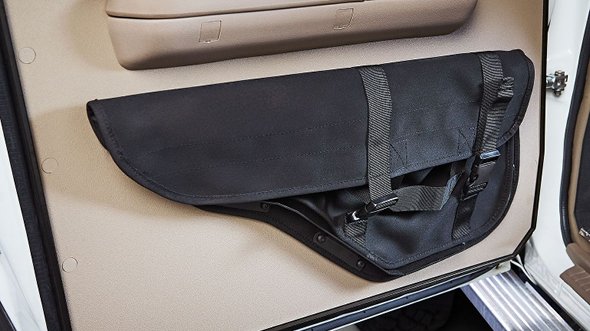 EQUIPMENT CASES
We offer cases, among others, inside the vehicle doors, in the centre console and inside the boot. On request, we do also integrate mountings for special equipment.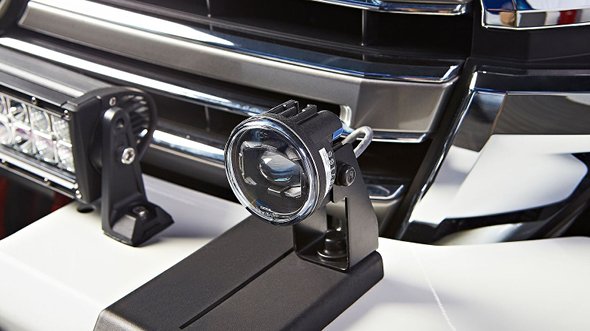 INFRARED CAMERA SYSTEMS
We integrate hidden or visible infrared camera systems on request. The image is transmitted to the monitors in the inside of the vehicle.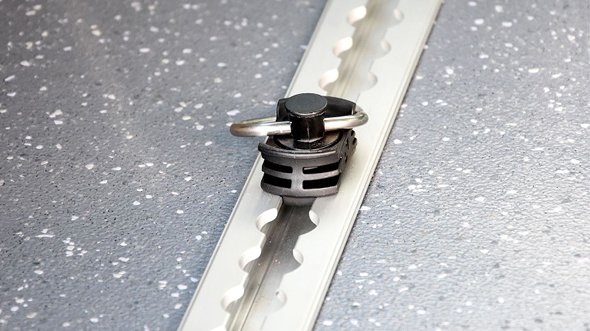 PU-FLOOR / RAIL SYSTEM
We equip your vehicles optionally with washable floors, coated with polyurethane. This robust, permanent elastic layer protects against wear and corrosion.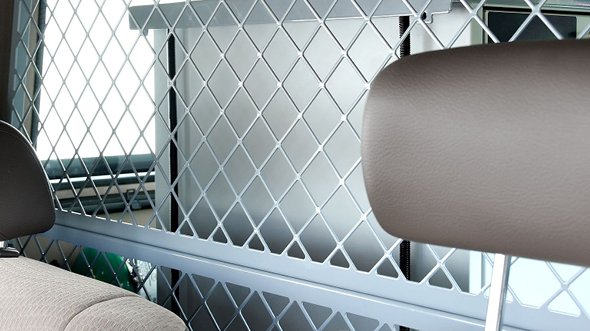 GRID SYSTEMS
On request we install grid systems in the vehicle's interior, for example in the cargo area.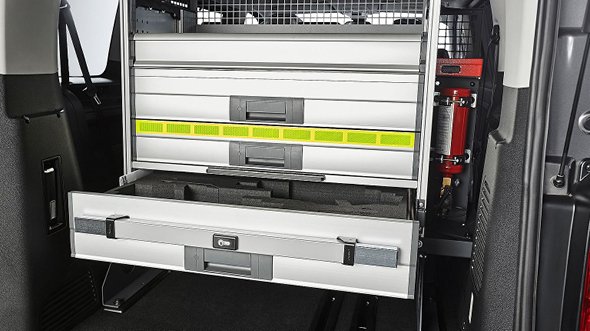 STORAGE ROOM CONCEPTS
Our storage room concepts allow storing ballistic vests, protective shields and further equipments in a safe manner and to use the available space optimally.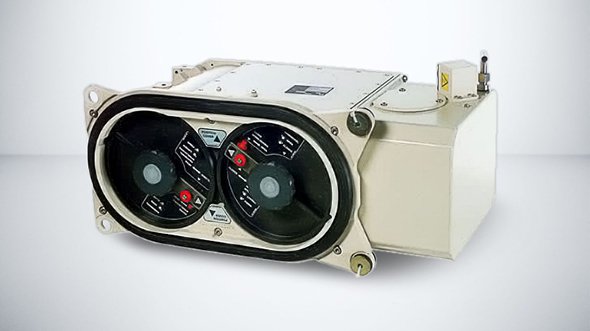 OVER-PRESSURE-VENTILATION-SYSTEM
In order to protect passengers against gaseous ware- fare agents, aerosols and dust, we equip the vehicle with a over-pressure-ventilation-system hermetically sealed.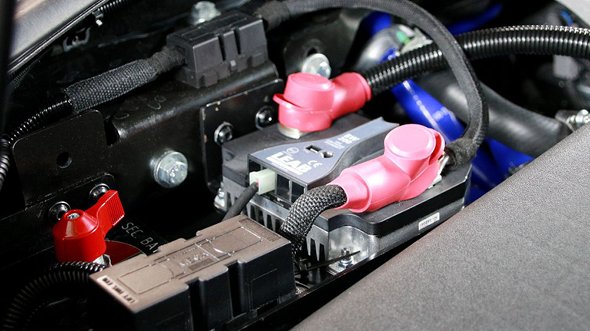 12V-/24-CONVERTER
Voltage transformers, which can be connected directly to the vehicle's supply system enabling using 24V-de- vices. On request, we will also modify the generator.