BASE VEHICLE
TOYOTA LAND CRUISER 79
BALLISTIC PROTECTION CLASS
VPAM BRV 2009 VR7
BLAST PROTECTION CLASS
VPAM ERV2010
ARMOURED TOYOTA LAND CRUISER 79
The TLC offers space for up to 6 people, not to mention plenty of room for additional stor- age thanks to its extra-large loading area. As with all of our armoured vehicles, the TLC offers exceptional ballistic and explosion protection. The TLC is based on the Toyota Land Cruiser 79. Its reliable handling, outstanding braking performance and exceptionally robust engine make the TLC the ideal bullet-proof vehicle for day-to-day use.
The armour of the modular passenger compartment is designed entirely as a bolted kit. We refine the installed armour steel in industrial coating processes so that it is permanently protected against corrosion.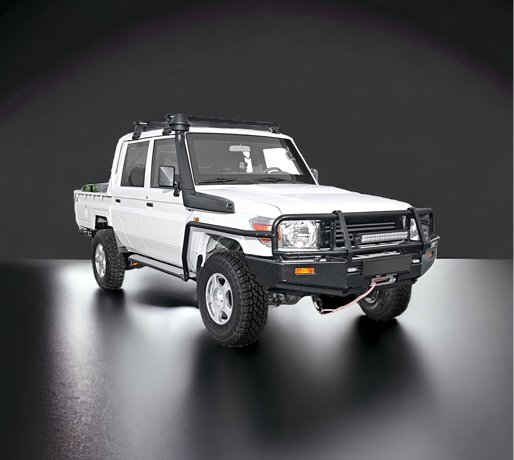 BALLISTIC SPECIFICATION
Ballistic protection class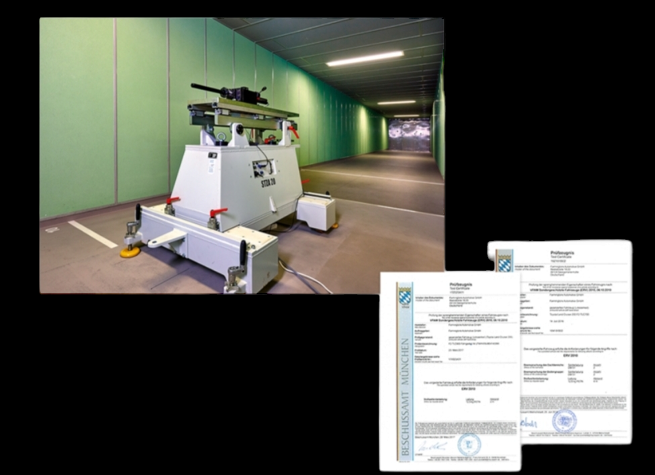 Protection class VPAM ERV2010 / STANAG 4569
Our armored vehicles are certified, among others, in compliance with VPAM ERV2010 and STANAG 4569. The testing procedures include the blasting of differ- ent types of hand grenades (DM51, HG85) on the vehicle roof and under the vehi- cle. In compliance with STANAG 4569 AEP-55 we also test protection against land mines of type AP DM31 and similar, and against 6-kg land mines. On request, we simulate the effects of a TNT or PETN car bomb blasting on the lateral sides of a vehicle. All tests are performed by state-approved proof houses (Beschussamt) or IABG, a German analysis and testing company.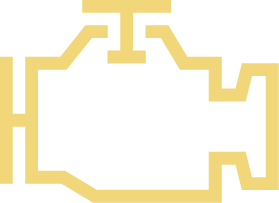 • 4,461 – 4,164 – 3,956
• 8 & 6 cylinders
• 205 – 128 – 228 HP
• Diesel
• Petrol
• Capacity 130 L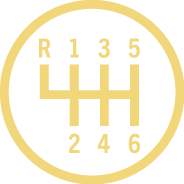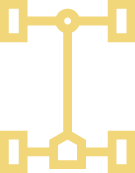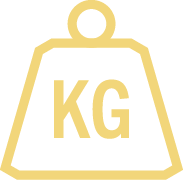 • 5,300 kg
• Load capacity
   Up to 1,000 kg
Our bullet-proof vehicles are equipped as standard with safety equipment that provides passenger
protection in dangerous situations. This comprises the following components:
CHASSIS/SUSPENSION AND BRAKES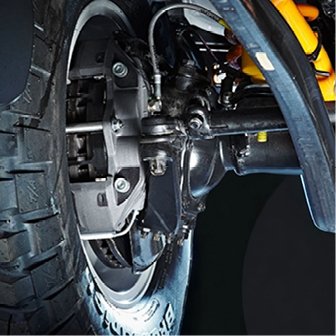 We have equipped the bullet-proof Toyota Land Cruiser 79 with a specially developed chassis that has been adapted to the increased weight. The adapted chassis and suspension elements include the shock absorbers, springs, stabilisers, brake pads, brake discs, brake callipers and brake lines.
Thanks to the optimum adjustment of the axle load, the TLC can be driven safely and reliably even during extreme manoeuvres under full load conditions.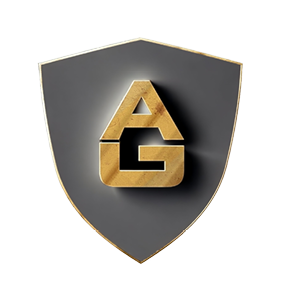 ARMOURED MISSION VEHICLE / ARMOURED UN VEHICLE
The TLC can be individually adapted with additional features to suit a whole host of missions and applications. The vehicle is currently in use on various aid missions around the world.
ARMOURED TRANSPORT VEHICLE / TROOP VEHICLE / EQUIPMENT VEHICLE
Thanks to the extensive storage space and high load capacity, the TLC is ideal for use as a transporter for the oil or construction industry.
ARMOURED SUPPORT VEHICLE
We kit the vehicle out entirely in line with your requirements, including project equipment, storage facilities, and prepared cable harnesses, as well as seating and working facilities. This minimises set-up and preparation times to ensure your team is ready for action on site in no time.